Opening Saturday 4 July 2015, 6-9pm
5 July 2015 – 4 September 2015
Rectangle, Brussels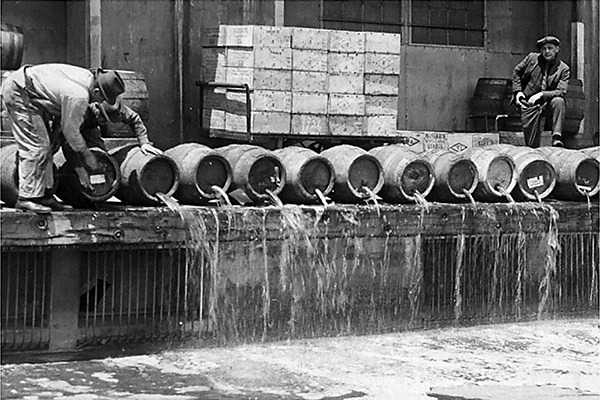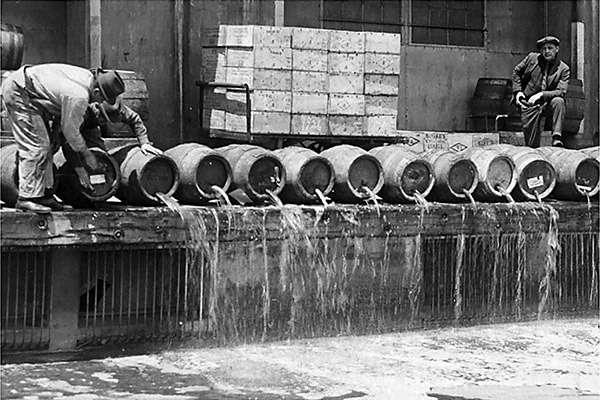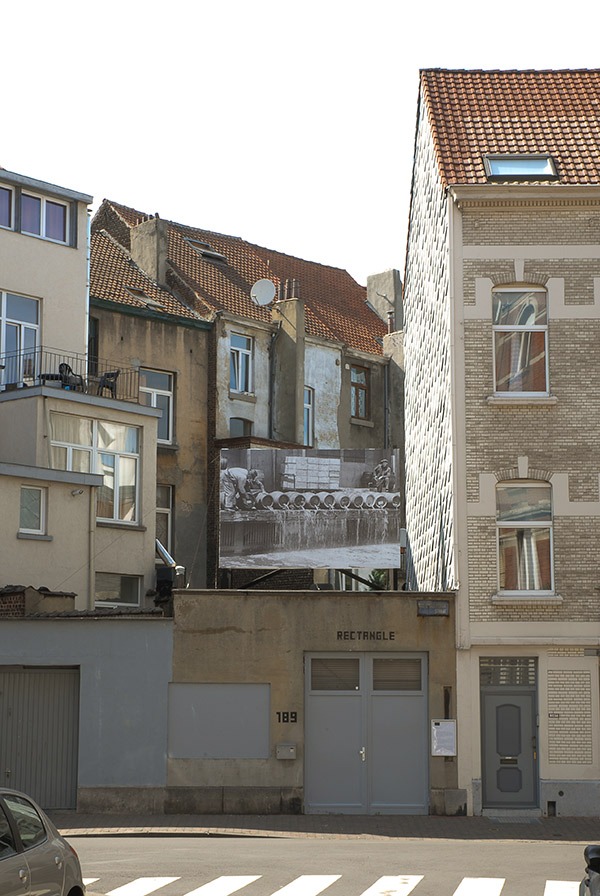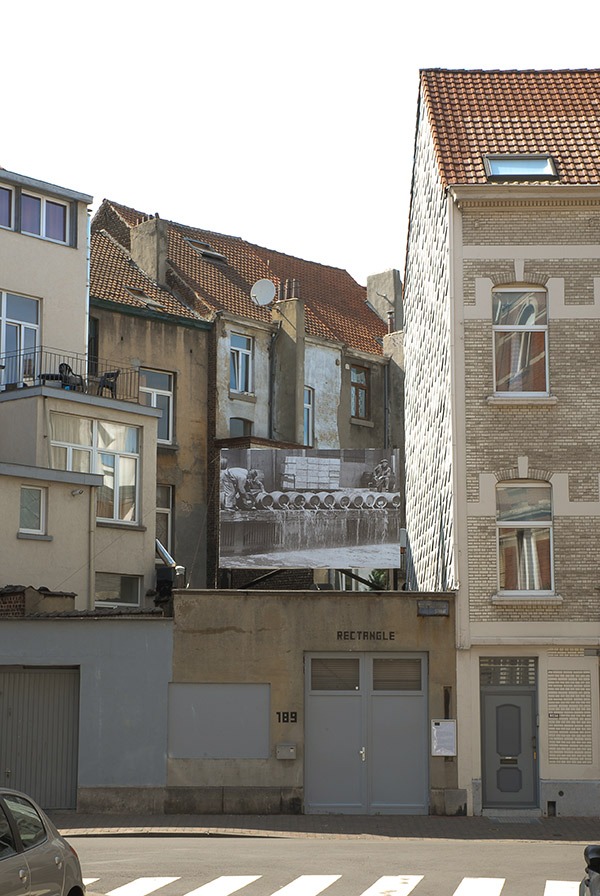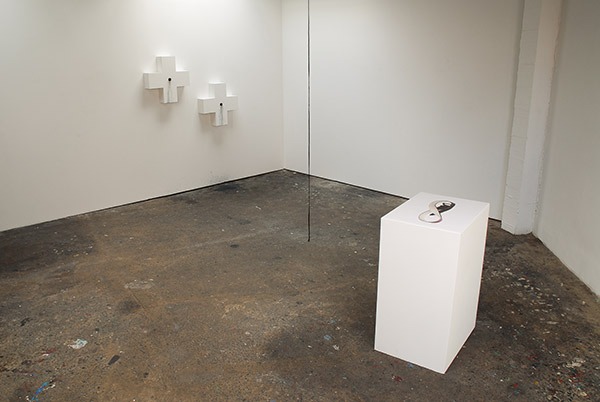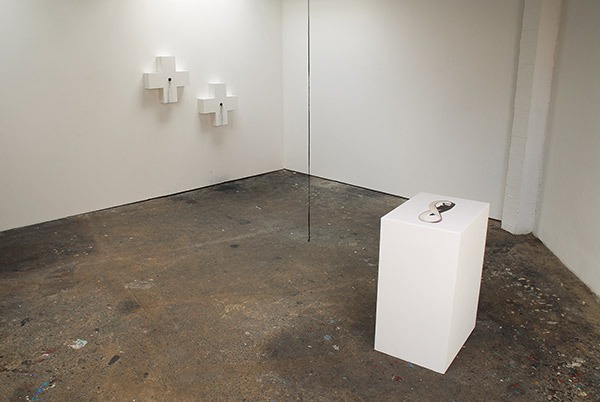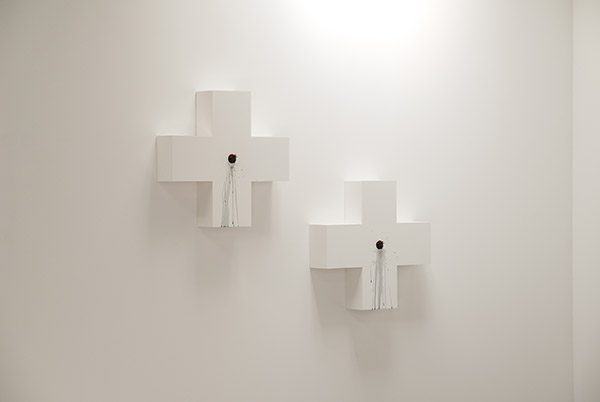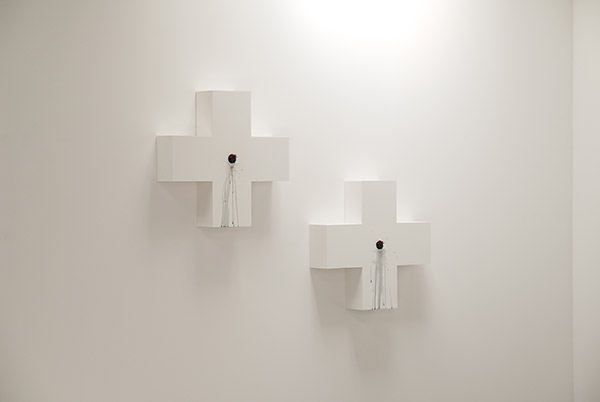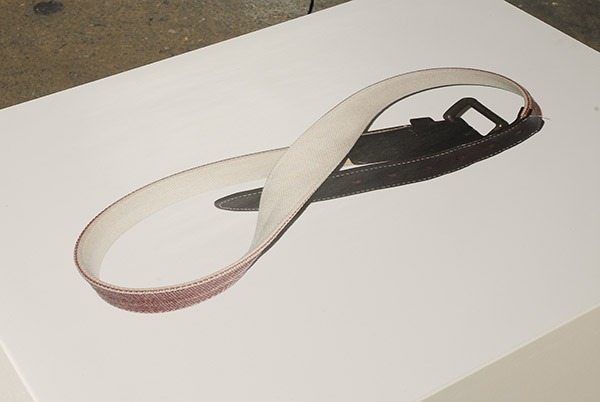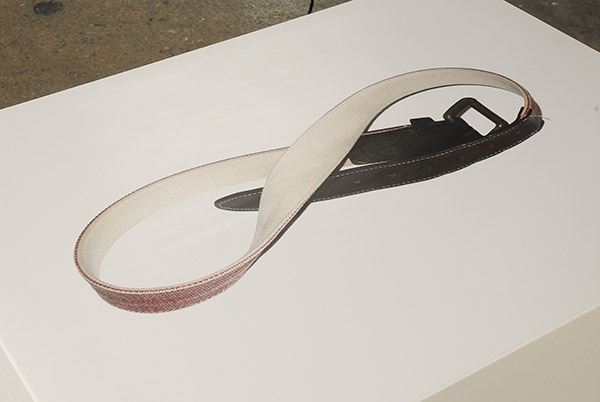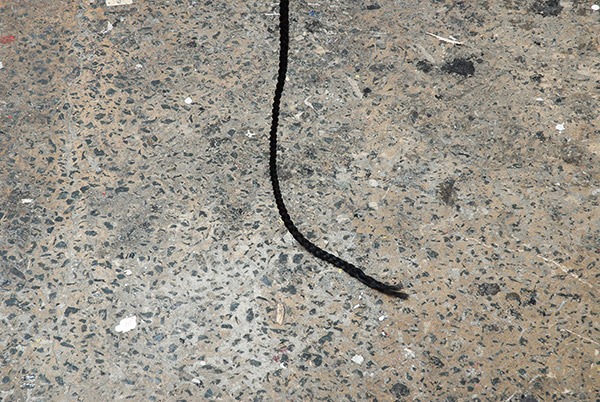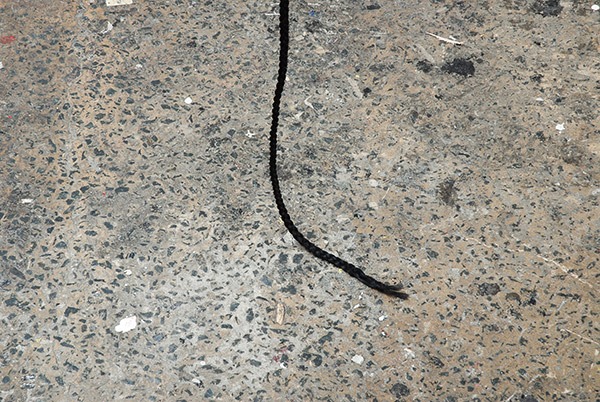 Francis Raynaud
Born in 1984 in France. Lives and works in Rennes.
FR
« l'imminence d'une révélation qui ne se fait pas » *
Un mariage, installation composée de pièces fictives et non fictives.
Quand Francis Raynaud a commencé de travailler sur Un mariage, une image lui est venue à propos de travaux plus anciens contenant de l'alcool, souvent du vin. Une photo de policiers américains vidant des tonneaux de spiritueux frelatés pendant la prohibition. Certaines pièces de l'artiste pourraient en effet être des subterfuges, des passeurs d'alcools ou des sculptures africaines pleines de drogues. L'ambiguïté est dans chaque objet et chaque matériau. Il existe un grand nombre d'image de ce genre illustrant ce mythe de Sisyphe américain. On pensera à l'iconographie policière, aux saisies des stups ou même aux mecs des Baumettes exhibant argent, shit et téléphones portables.
Finalement, tout le monde a quelque chose à montrer.
EN
« the imminence of an undisclosed revelation » *
A Wedding, installation of imaginary and non fictitious works. When Francis Raynaud started working on A Wedding, he had a vision of earlier works with images of liquor, most often wine. A photo of American policemen emptying barrels of bootleg spirits at the time of prohibition. Some of the artist's works could well be subterfuges, spirit smugglers, or African sculptures filled with dope. Ambiguity is within each object and each material. There exists a large number of that type of image illustrating this American myth of Sisyphus. It will evoke police iconography, seizure by the drug squad, or blokes from the Baumettes jail showing off money, shit and mobile phones.
Finally, everyone has got something to show.
NL
« De dreiging van een niet gedane onthulling » *
A Wedding, installatie van denkbeeldige en niet fictieve werken. Toen Francis Raynaud begon te werken aan A Wedding, had hij een visioen van eerdere werken met beelden van sterke drank, meestal wijn. Een foto van Amerikaanse politieagenten die vaten goedkope geestverruimende dranken leeggoten op het moment van de Prohibition. Sommige werken van de kunstenaar kunnen gezien worden als uitvluchten, als dranksmokkelaars, of Afrikaanse sculpturen gevuld met dope. Dubbelzinnigheid zit in elk object en elk materiaal. Er bestaat een groot aantal van dat type beeld die deze Amerikaanse mythe van Sisyphus illustreren. Het roept de iconografie van de politie op, in beslagname door drugsbrigades, of kerels van de Baumettes gevangenis die pronken met geld, shit en mobiele telefoons.
Uiteindelijk heeft iedereen iets te tonen.
* J.L.Borges