Saturday 21 November 2020
at Waldburger Wouters, Brussels
Open Saturday 13 February, 2–6pm
and by appointment
Rectangle is pleased to present Arbeid Adelt, a collaboration with Mark Dion at Waldburger Wouters Gallery, in which the artist returns to the topic of extinction and endangered species.
In 1989, for his European debut, Mark Dion showed the head of a rhinoceros in a group exhibition at Xavier Hufkens. His European institutional breakthrough followed in 1993 when he was the first artist to exhibit in the newly renovated rotonde of M KHA in Antwerp, showing, The Library for the Birds of Antwerp. The remnants of this work can still be seen at the aviary of the Antwerp Zoo.
Arbeid Adelt includes a series of prints and drawings, and an unlimited edition produced by Rectangle.
This collaboration happens in the frame work of the group exhibition Arbeid Adelt :
exhibition with Anastasia Bay, Claudio Coltorti, Mark Dion, Jot Fau,
Gerard Herman, Constant Permeke and Yann Nirvana Yoy.
On view until feb 13, 2021
My relationship with Brussels and rhinoceroses goes back more then three decades. My work, Extinction Series: Black Rhino with Head was produced for a group exhibition at Xavier Hufkens Gallery in 1989. The work was part of a larger series dealing with animals under extreme extinction pressure; animals which probably would not still exist in the wild by the end of my lifetime. This work featured a series of wooden shipping crates, the sides of which became surfaces which displayed information about the natural and cultural history of the black rhino focusing on the historical, economic and ecological reasons animal had become the most critically endangered large mammal species. Each side of the crate employed different types of information: graphic charts, maps, text, photographs. The largest of the crate contained a large black rhino head on a bed of shipping excelsior. It was a quite shocking object to come into contact with.


Interestingly, the Black Rhino is still with us and it was the Northern White Rhinoceros that when extinct in 2018, when the last male died and the two surviving females were too old to breed. Still the Black Rhino remains critically endangered. 

This billboard returns my focus to the topic of extinction. Over the period of COVID lockdown I have produced a group of larger drawings which take as their inspiration graphic charts from the early 20th century. Many of these are the largest drawings I have attempted and in some way represent the resilience of artists under restriction and duress. Normally I work on location, in response to context. The lockdown has shown me that I don't need site visits, large budgets and institutional support to make new work. All I need is some ink and paper. While drawing has always been central to my practice, the drawings have mostly been preparatory for sculptural works. These are the first group of drawings intended as purely drawing.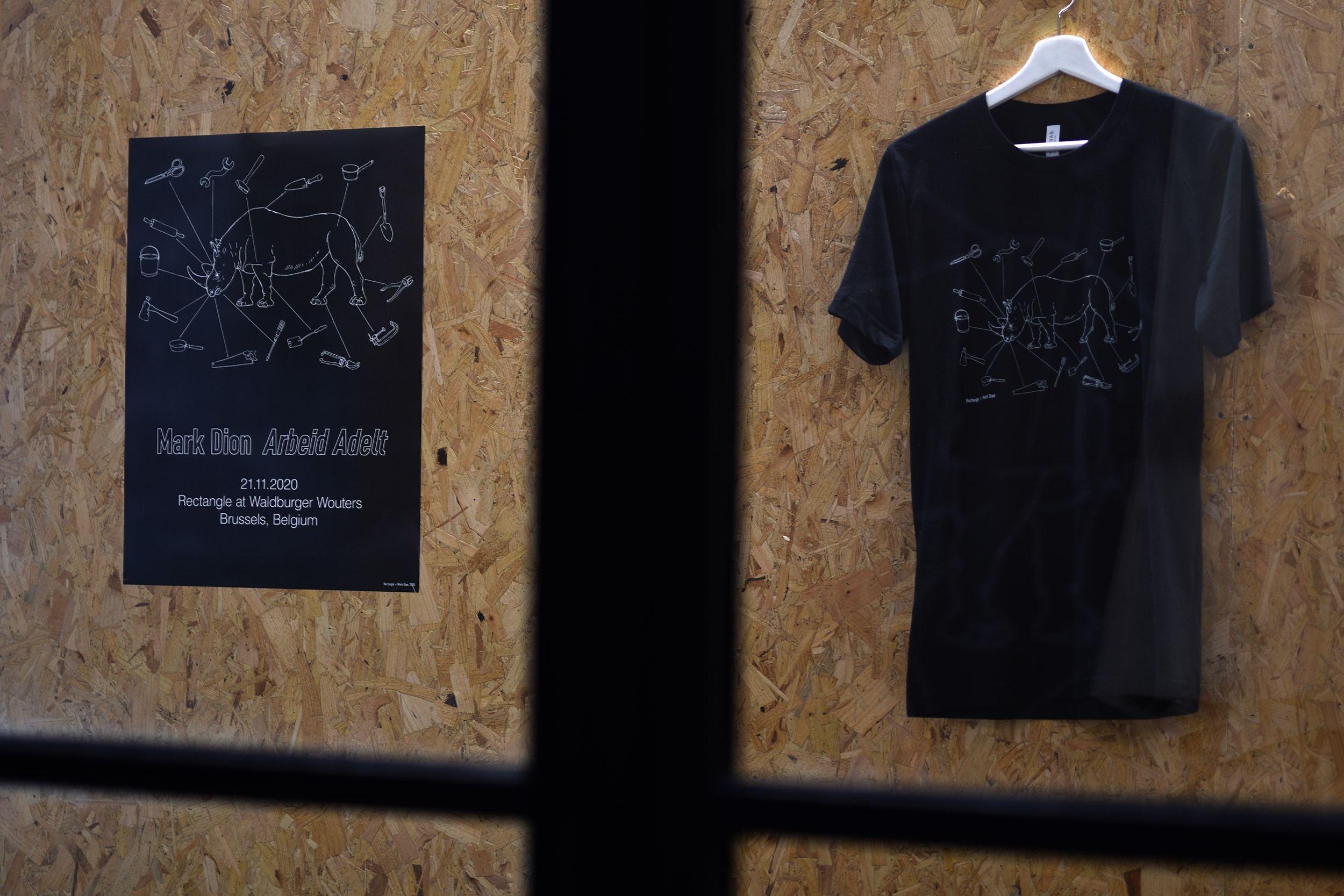 "The lockdown has shown me that I don't need site visits, large budgets and institutional support to make new work. All I need is some ink and paper."

– Mark Dion​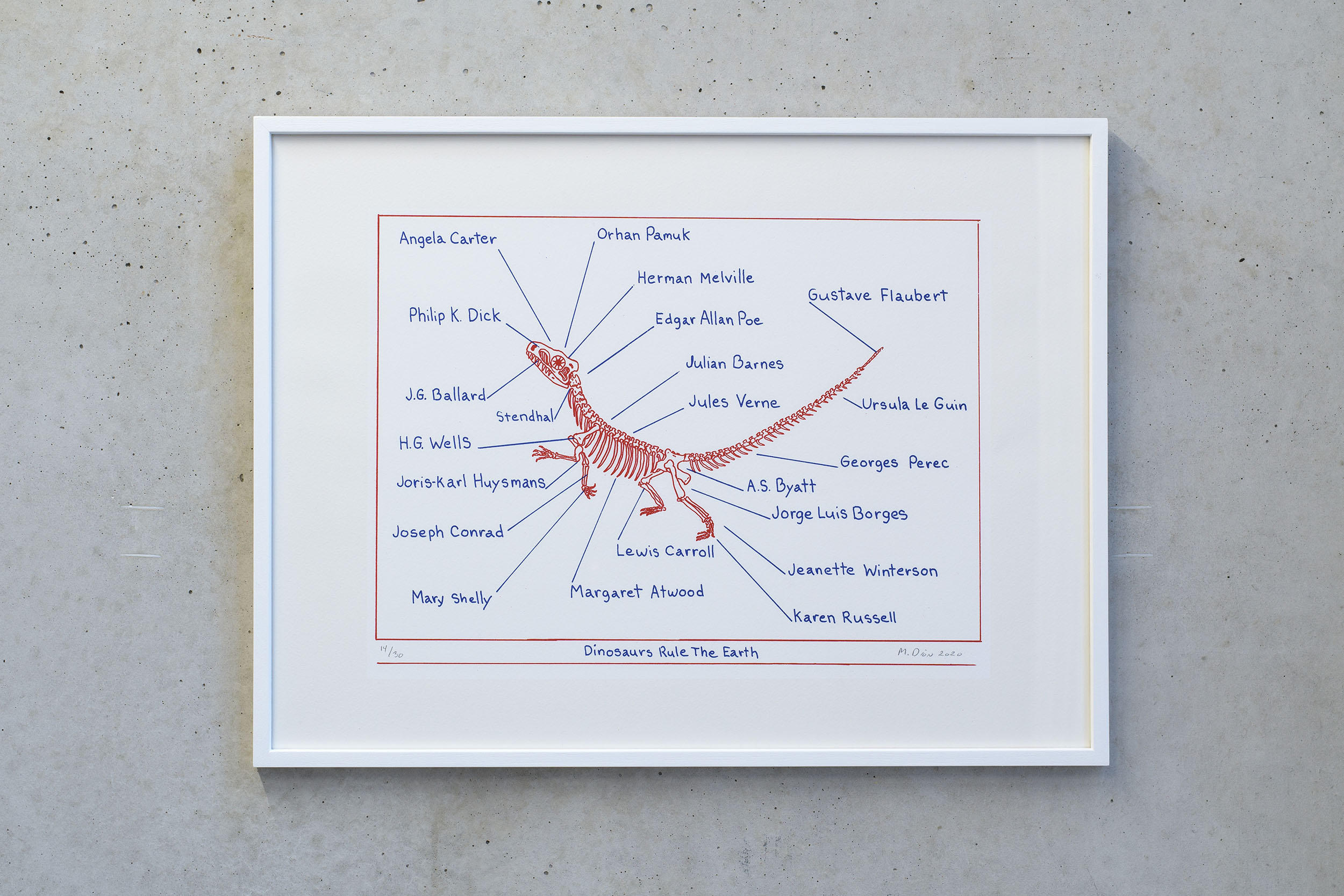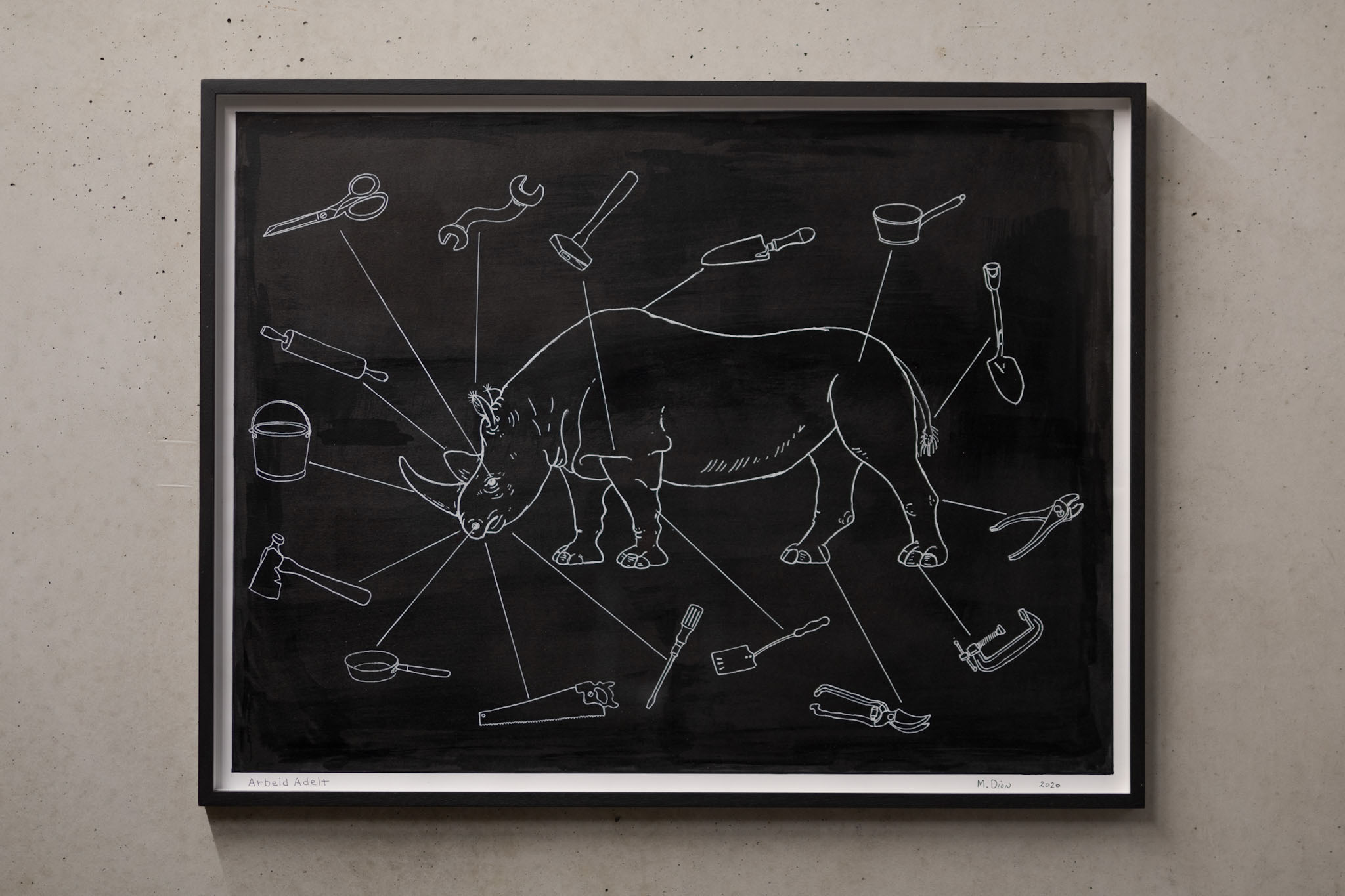 Extinction Series: Black Rhino with Head
1989
Wooden crates, stencilled lettering, colour photographs,
rhino head, wood chips, map of Africa
Dimensions variable
Group exhibition at Xavier Hufkens Gallery, 1989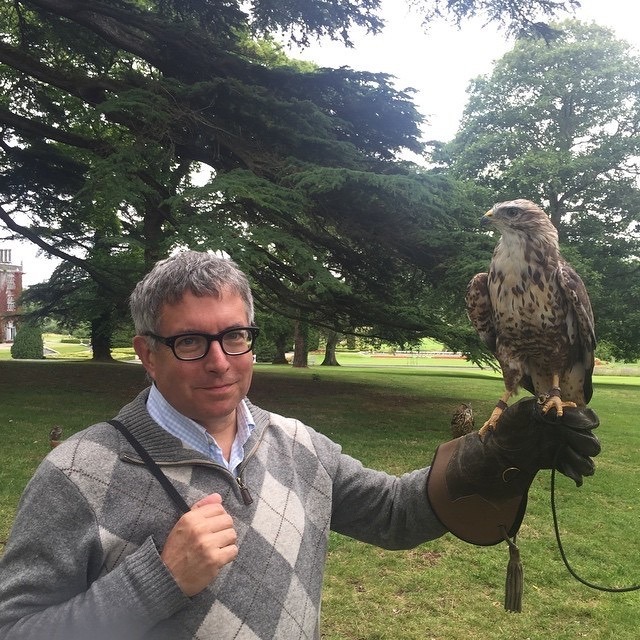 Mark Dion
Born in 1961, United States.
Lives and works in Copake, New York.
Dion's work examines the ways in which dominant ideologies and public institutions shape our understanding of history, knowledge, and the natural world. The job of the artist, he says, is to go against the grain of dominant culture, to challenge perception and convention. Appropriating archaeological and other scientific methods of collecting, ordering, and exhibiting objects, Dion creates works that question the distinctions between 'objective' ('rational') scientific methods and 'subjective' ('irrational') influences. The artist's spectacular and often fantastical curiosity cabinets, modeled on Wunderkammen of the 16th Century, exalt atypical orderings of objects and specimens. By locating the roots of environmental politics and public policy in the construction of knowledge about nature, Mark Dion questions the authoritative role of the scientific voice in contemporary society.