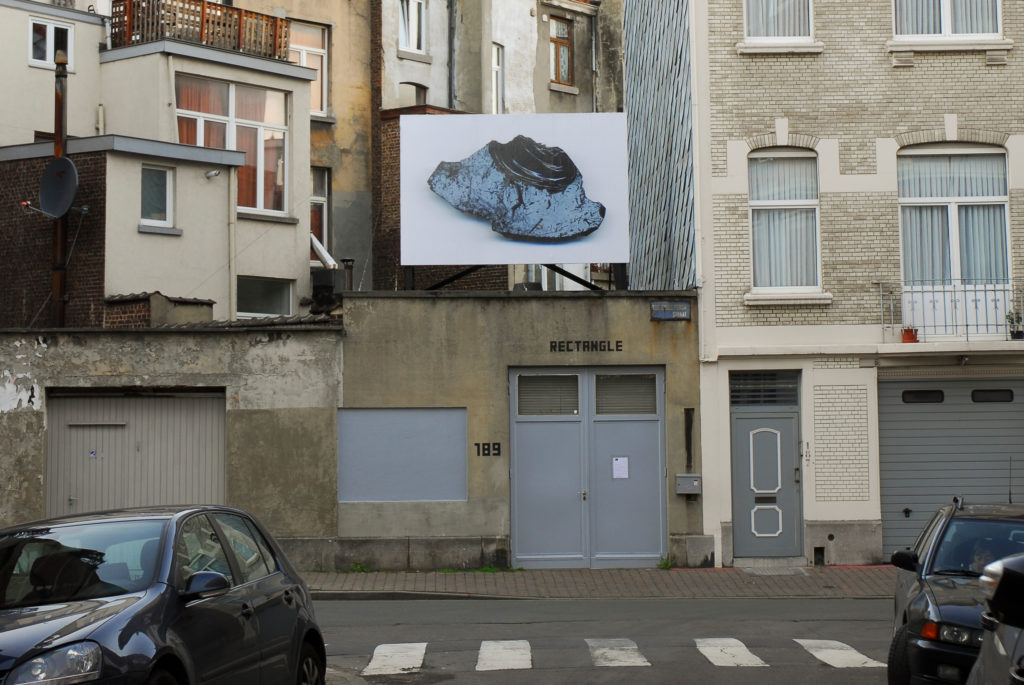 We are Rectangle, a non-profit art project founded in 2012 in Brussels, aiming to challenge processes of image-making. Our particular interest in subverting the visual language proliferated in public space by advertising and its apparatus of display was the trigger for presenting numerous artworks specifically for a self-made billboard installed outdoor.

In a span of over 30 exhibitions, we initiated unique collaborations with both emerging and more established artists, with curators, with collectors, with other entities – artist-run spaces, art schools, galleries, … –, as a way to stimulate interactions within a variety of artistic fields and mediums.

Since 2017 our process changed significantly as a result of using an itinerant, modular and ephemeral billboard, a format enabling fresh geographical adventures and more complex forms of existence.

The artistic direction is covered by Aline Melaet, Pierre-Pol Lecouturier, and Xavier Pauwels.

Founders: Cédric Alby (2012–2015), Jérémie Boyard (2012–2017), Pierre-Pol Lecouturier and Xavier Pauwels.