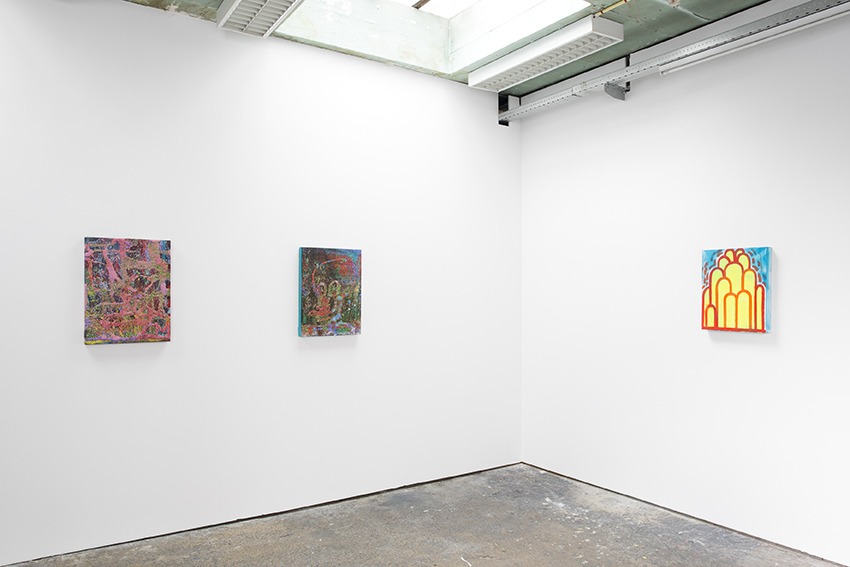 11 September 2015 – November 2015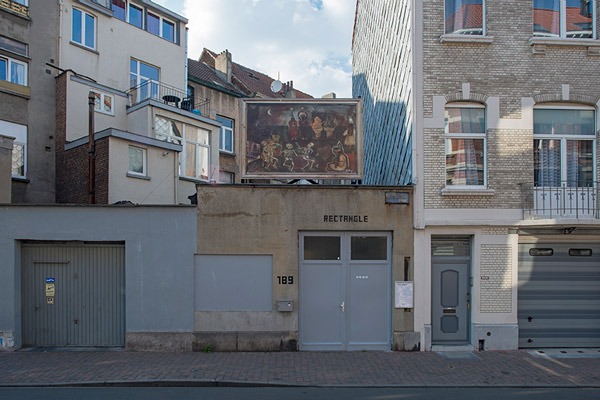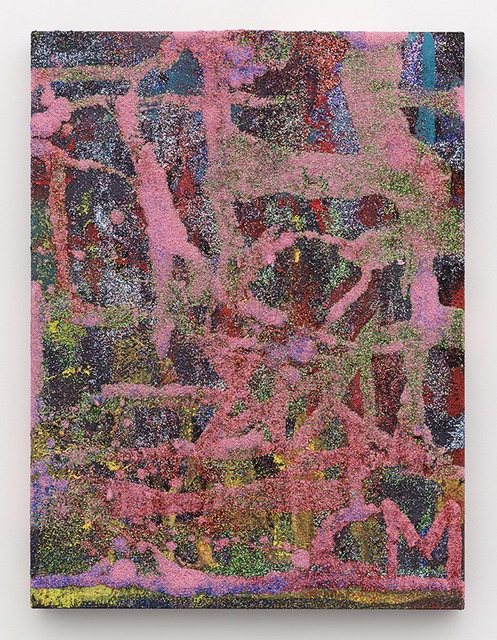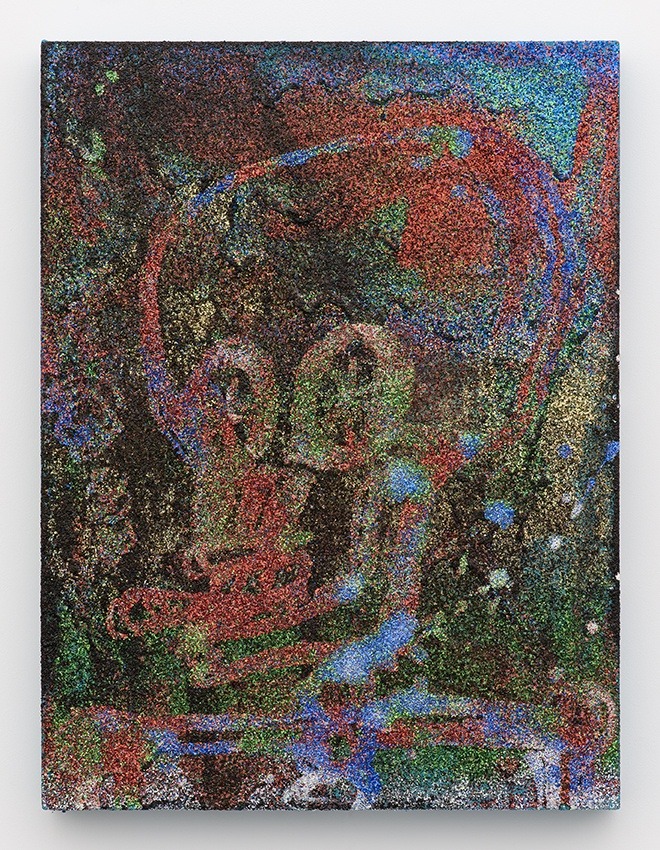 EN
In 1869 the American landscape painter R.A. Blakelock travelled through an American west that was still inhabited by close to a million native Indians. Back in his studio on 10th street in New York he invented his own intense rhythmic piano music in response to the dance songs he had heard in the west. By the late 1800's when he began his late series of moonlight landscapes and his own "Indian " paintings the native population had been largely destroyed in the genocide of white conquest and he himself was locked away in an asylum for schizophrenia. He had seen that other world just as it vanished.
I found a beautiful painting of American Indians in a junk shop up in Walton, New York in the Catskill Mountains. It showed a man and woman next to a teepee with two other figures tending a campfire and one woman walking away with a child on her back. The image was dreamlike with an enigmatic and beautiful light in it like an Albert York painting.
A few years later I was in a bar in Arizona and saw a crude painting of Indians on a wall back by the bathroom. I tried to photograph it in the dim light. It showed a group of men pointing up at an apparition in a kind of greenish swamp light. It made me think about my own Indian painting, and when I returned I began painting new images into it and adding collage. I painted on it for a few years – I painted in a moon and three dancing skeletons from a fifteenth century engraving. I added a photo of two ice cream cones, a detail of a Picasso painting, a drum, and some other stuff… It gradually got darker and strange.
Of course the idea that a particular painting in small town America could end up repainted and repositioned as a billboard in Brussels is strange. I like the idea of putting paintings out in the 'real' world. I find paintings always look very interesting on the street. We are exposed to hundreds of large images on billboards and buildings and train stations and it is almost all advertising of some kind – it has a message. I am interested in putting some images out into the city of Brussels with no 'message' – just the images themselves.
FR
NL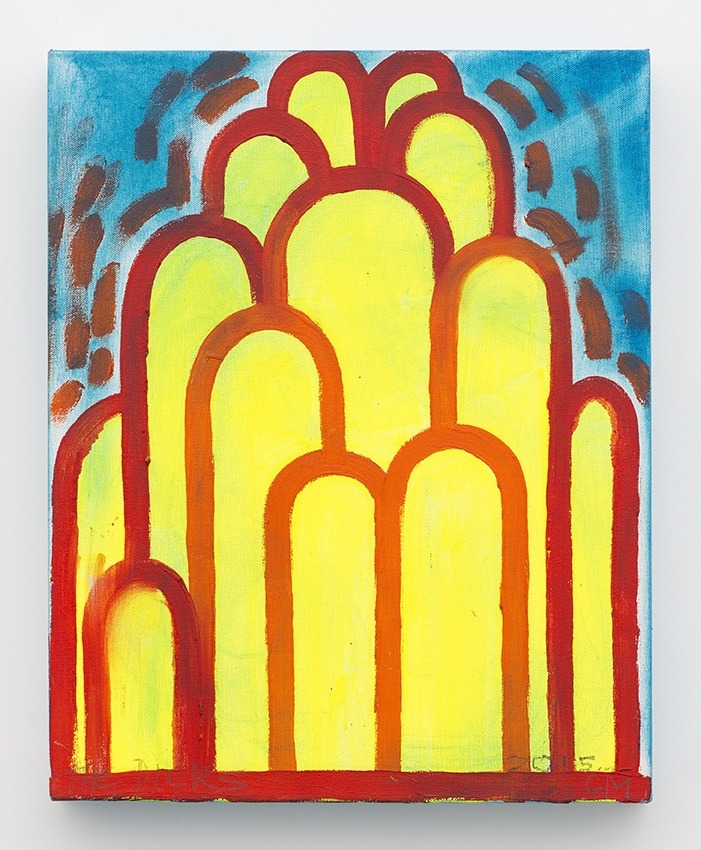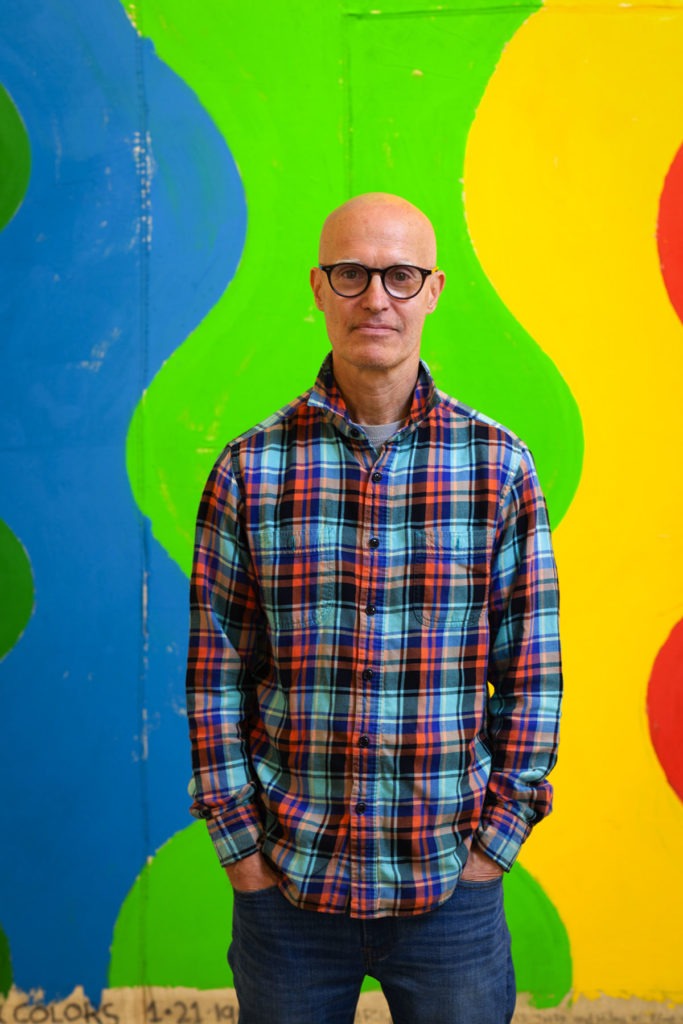 Chris Martin
Born in 1954, United States.
Lives and works in New York.