Opening Friday 19 February 2016, 6-9pm
20 February 2016 – April 2016
Rectangle, Brussels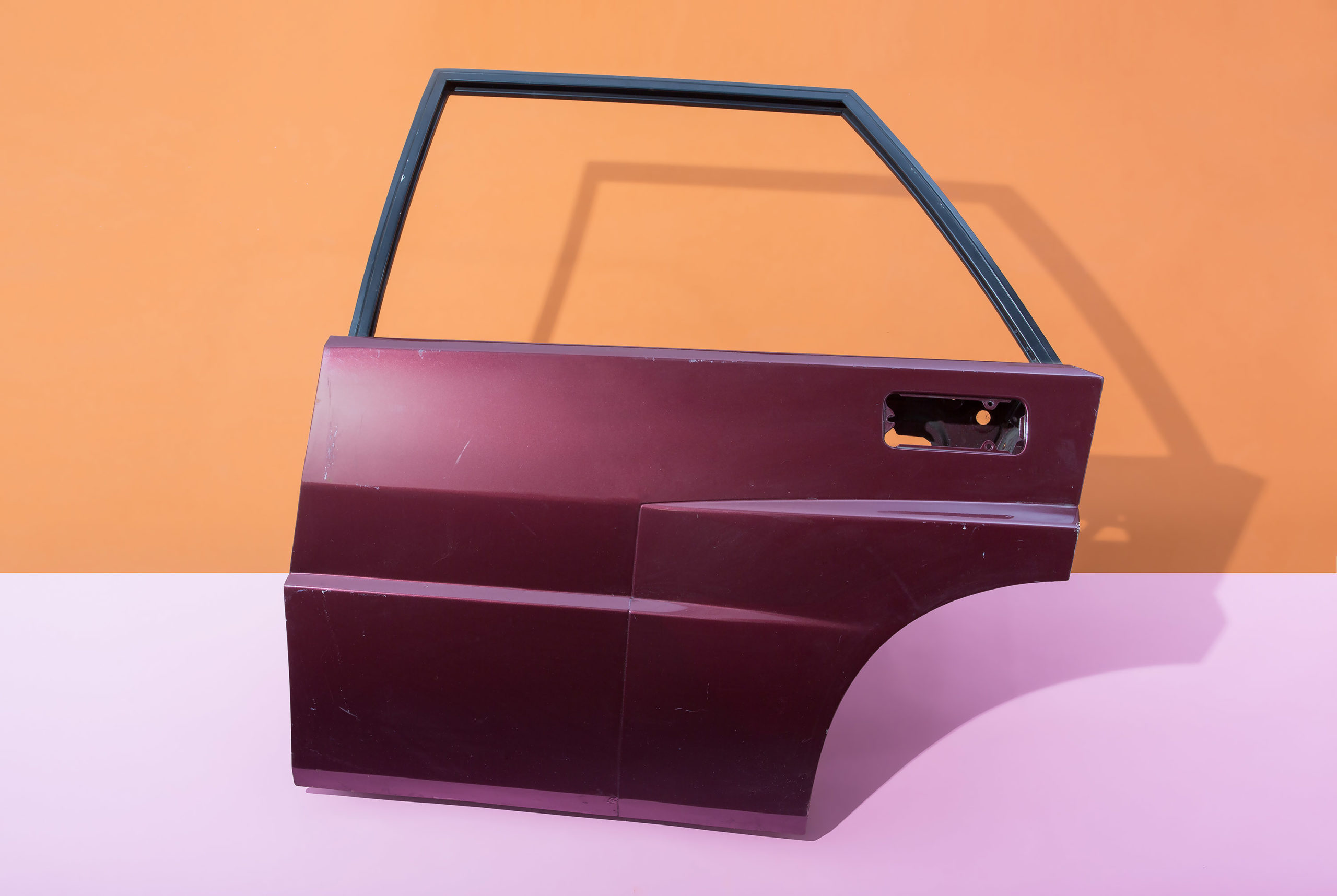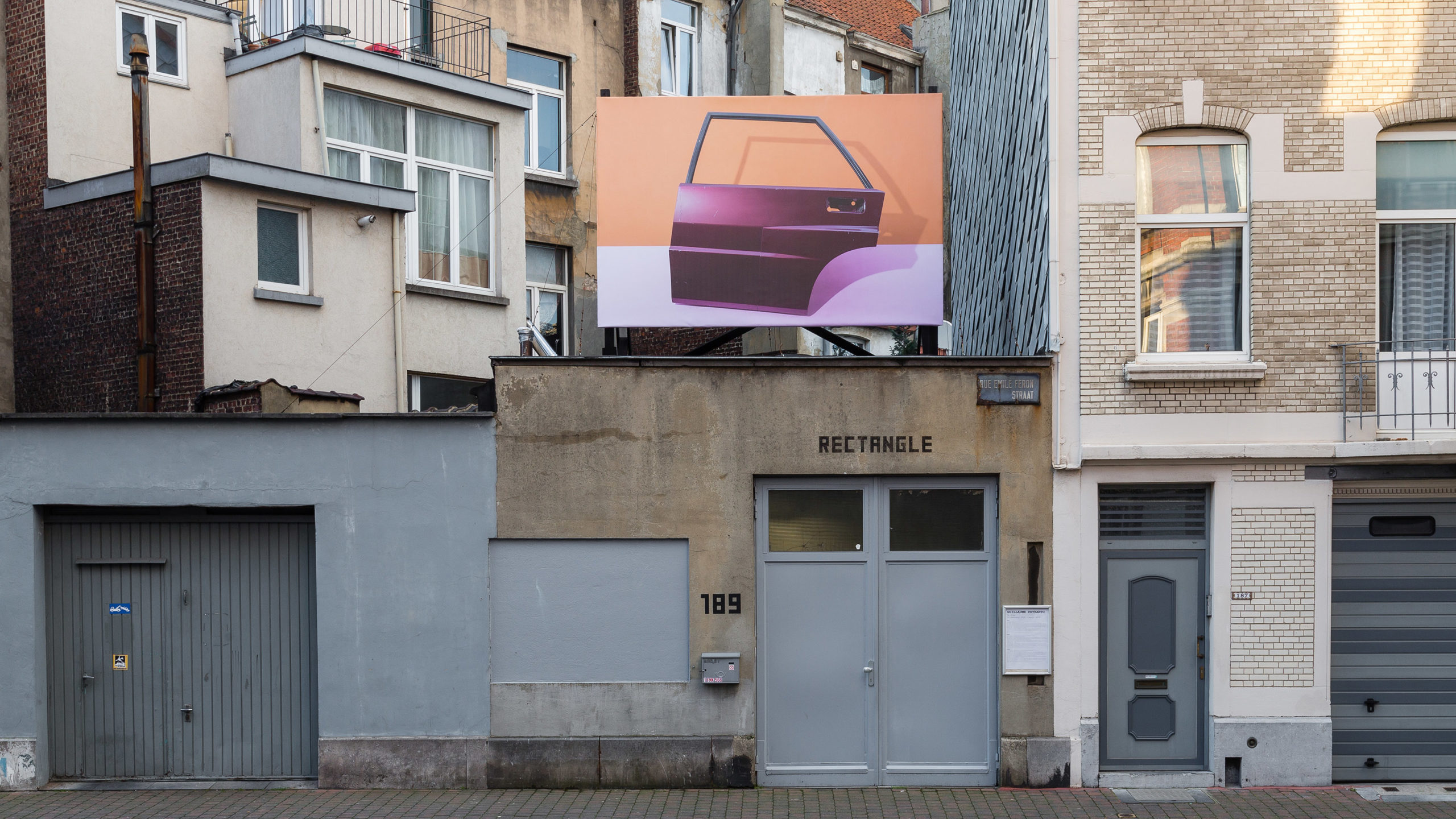 English
Rectangle is delighted to present the work of artist Guillaume Petranto.
For this event, our project will be taking on a new form.
Since nearly 4 years now, Rectangle has been using its signboard as an advertising tool for artistic purposes. By questioning this type of "divergence", our encounter with the commercial photographer Guillaume Petranto made total sense : Image is the fruit of discussion, whilst writing is of a musical duet. It's about an exchange between GP, a professional in photo retouching, and our structure in its most basic form. Out of this, flourished an idea to lead a project from its development to its end.
Contrary to question the status of the object to sell, GP's approach lies within a Pop frame of mind where the subject is intimately linked to the photographer's passion for automobiles.
As a result, the image works as a synecdoche : one part refers to the whole. Probably, it is also a symbol of passage, or a "separation between two worlds", where "getting into a car" means "no longer being on earth". Through a technique widely used in advertising media, GP manages to push an image beyond its limits by derealizing it, always drawing a fine line between the real and the virtual object.
After the ready-made era, would this cooperation inaugurate that of a ready-artist?
Dutch
French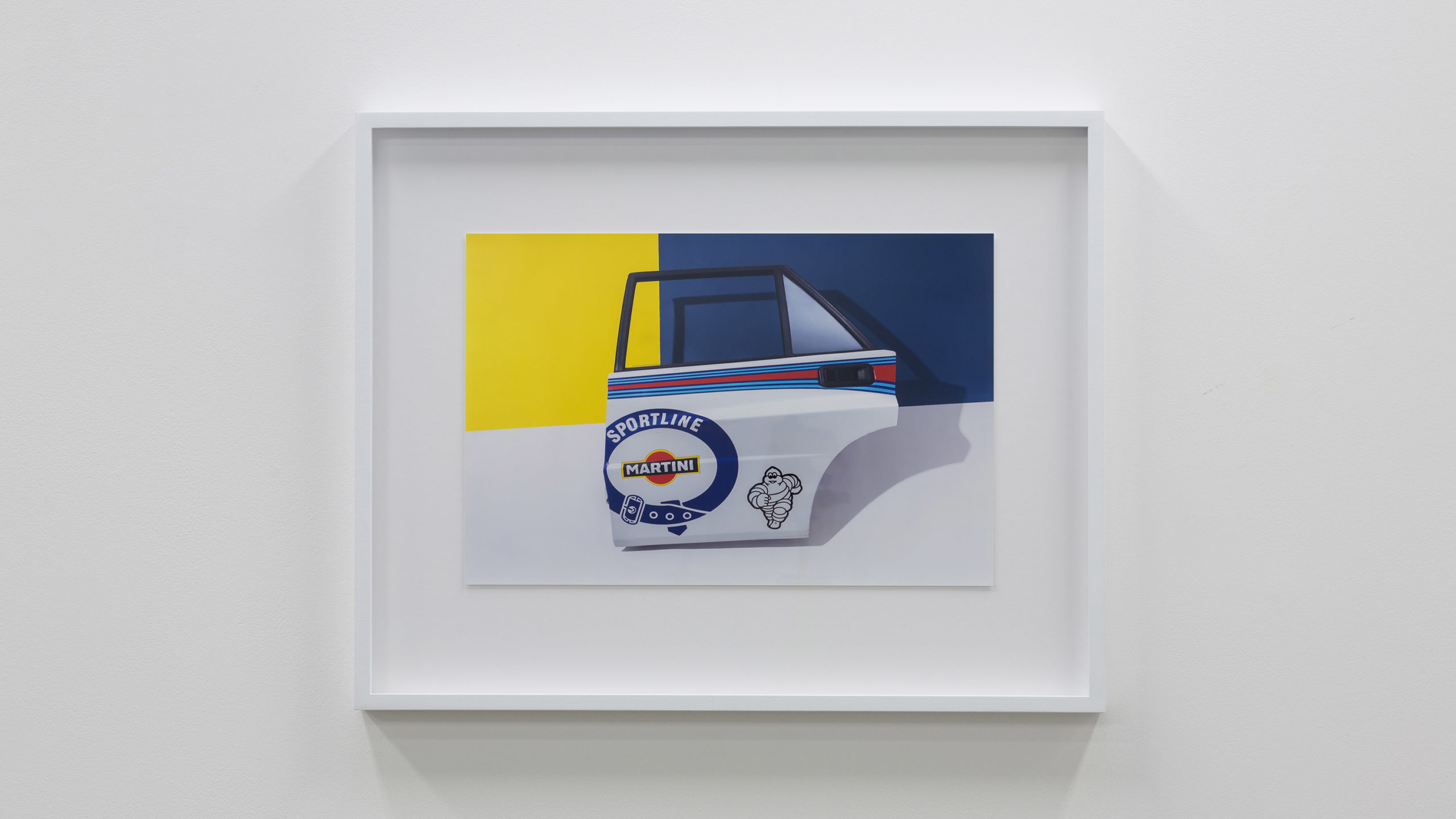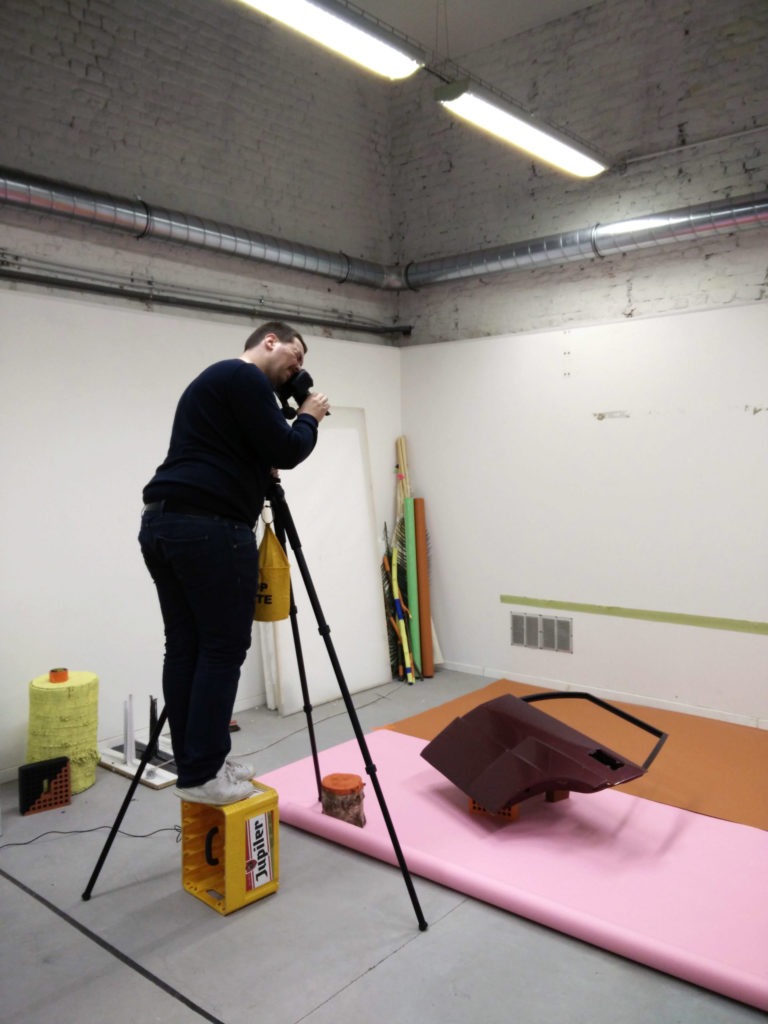 Guillaume Petranto
Born in 1983 in France. Lives and works in Lille.