22 March 2015 – 16 May 2015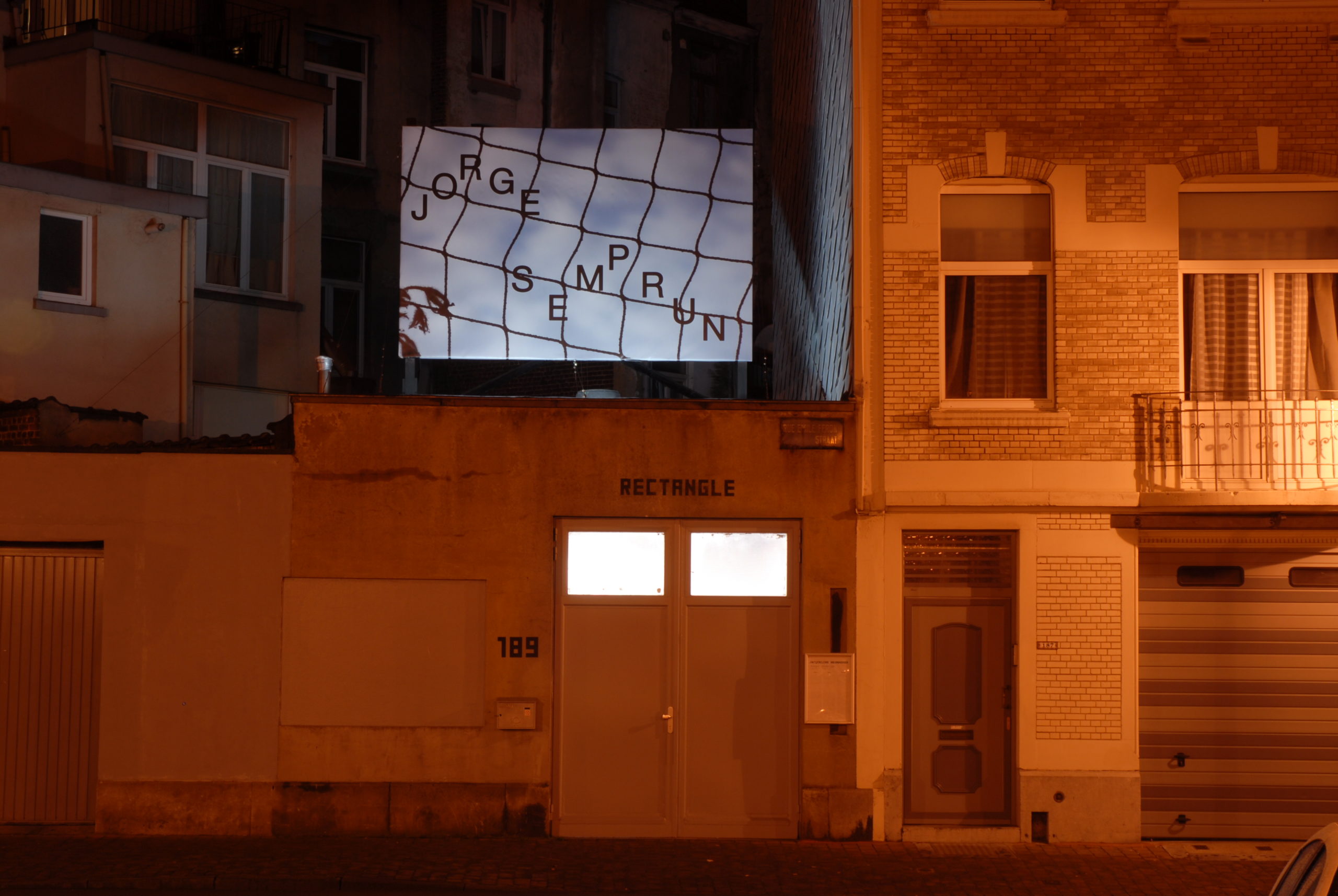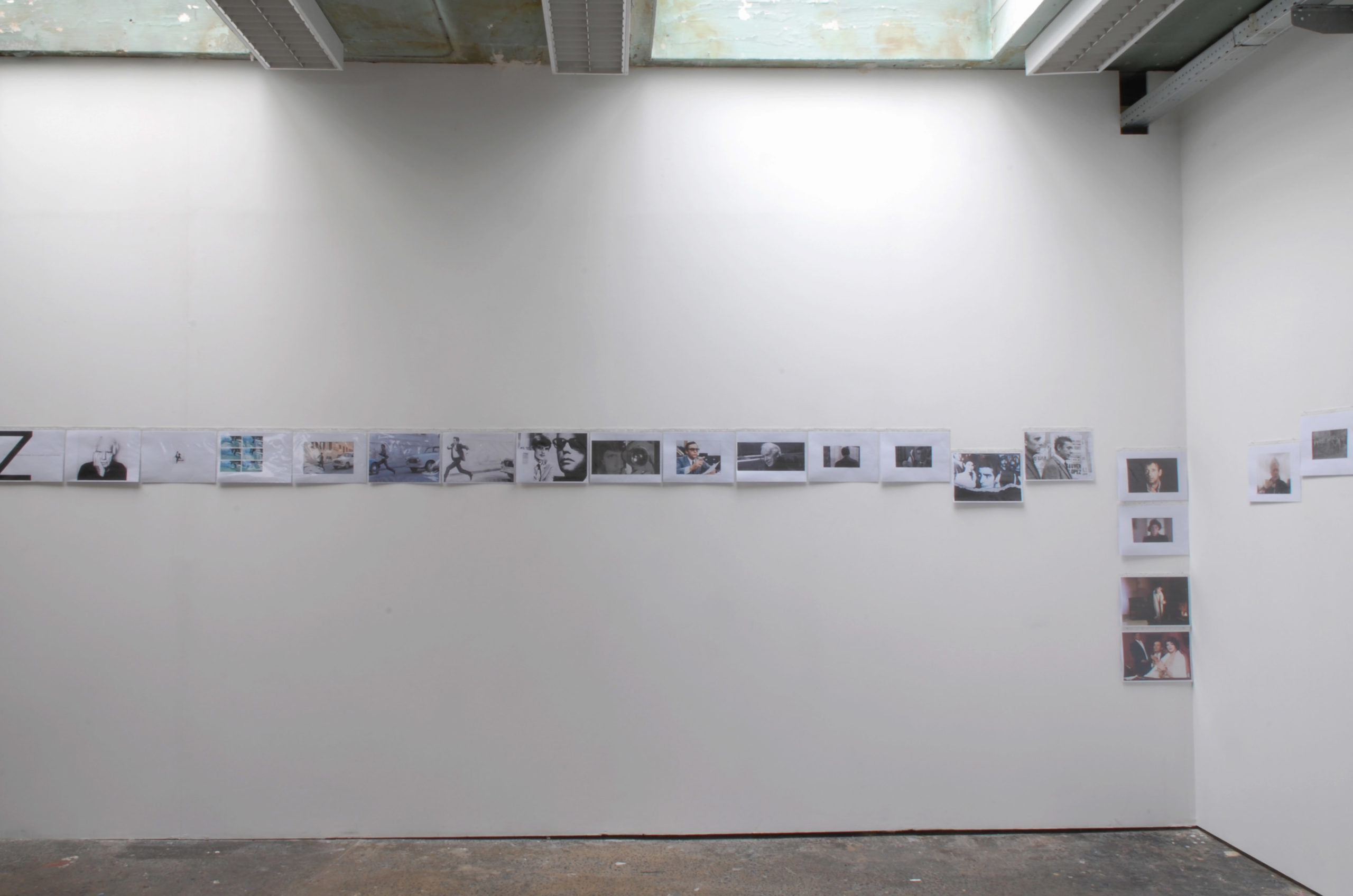 EN
Good evening Jacqueline,
Yes it was Jorge, Jaime's father, who was in the image that you were referring to. He is the one who ran away from Franco, who was deported and wrote about the Camps, who joined the exiled Spanish Communist Party, and went on to be a screenwriter for Costa Gavras and Alain Resnais.
And yes, it is his son Jaime who had ties to the Situationist International. The confusion probably comes from the fact they died within one year of each other: Jaime in 2010, Jorge in 2011.
Have a nice evening!
Cédric
Dear Cédric,
It seems I intuitively decided to name Semprún, who I had never read, but whose name brought to my mind movies from 60's and 70's… A rich time, full of new vibrations, enthusiasm and ideals. We watched "Z", "La guerre est finie" and all the movies he wrote condemning the dictatorships of that age. Over time we no longer heard his name, and his movies ended up in the archives of film history.
Twice in 2014 I heard his name mentioned and his work being praised on the radio. Recollection hit me and I wanted to go deeper. Your billboard project was a good way for all of us to learn more. Stirring curiosity to teach and share, because he is by no means a soccer star!
He's a reserved man, an elegant observer of human behavior, in turn irritated and amused. He writes tenderly about innocence, the old bourgeoisie and his father: a man out of time. He makes us laugh. He talks about his time in The Hague, Belgian custom officials, their hats, their way of overdoing it………….
Wishing you a good night.
Jacqueline
FR
Bonsoir Jacqueline,
C'est bien Jorge, le père de Jaime, que vous évoquiez dans votre image. C'est bien lui aussi qui fuit l'Espagne de Franco, connu et écrivit sur les camps, s'engagea au Parti Communiste Espagnol exilé, et fut scénariste de Costa Gavras et Alain Resnais.
Et c'est bien son fils, Jaime qui fut lié à l'internationale situationniste. La confusion vient sûrement du fait qu'ils sont morts à un an d'intervalle, le fils en 2010 et le père en 2011.
Belle soirée!
Cédric
Cher Cédric,
Il me semble que j'ai intuitivement choisi de nommer Semprún, que je n'avais pas lu, mais dont le nom évoquait des films montrés dans les années 60 / 70… une période riche de nouvelles vibrations et d'enthousiasme, d'idéal aussi. Nous allions voir "Z", "La guerre est finie" et tous les films dont il était le scénariste, dénonçant les dictatures de l'époque. Et puis au fil du temps, on n'entendait plus ce nom et les films passaient dans les collections des cinémathèques.
En 2014, par 2 fois, venant de la radio, j'entends ce nom et des éloges. Cette réminiscence "a fait mouche" et j'ai voulu en savoir plus. Votre projet de calicot était idéal pour que nous en sachions tous plus. Ceci est un réflexe d'enseignement et de partage. Intriguer pour chercher: Non, ce n'est pas une vedette de foot !
C'est un homme de la discrétion tout en élégance et humanité, un observateur agacé ou amusé. Il écrit des passages très tendres de la naiveté, ancienne bourgeoisie, de son père complètement hors du temps; cela provoque le rire; Il parle de son séjour à La Haye, des casquettes des douaniers belges qui font de l'excès de zèle………….
En vous souhaitant bonne nuit.
Jacqueline
NL
Goedenavond Jacqueline,
Het is inderdaad Jorge, de vader van Jaime, waar u in uw afbeelding naar verwees.
Het is zeker ook hij die het Spanje van Franco ontvluchtte, in een kamp opgesloten zat en erover schreef, zich aansloot bij de Spaanse Communistische Partij in ballingschap, en de scenarioschrijver was van Costa Gavras en Alain Resnais.
En het is ook zijn zoon, Jaime, die gelinkt was aan de Situationist International.
De verwarring stamt waarschijnlijk uit het feit dat ze beiden stierven met een jaar interval, de zoon in 2010 en vader in 2011.
Nog een mooie avond!
Cédric
Geachte Cédric,
Het lijkt mij dat ik intuïtief gekozen heb om Semprun te vernoemen, die ik niet gelezen heb, maar wiens naam films oproept vertoond in de jaren '60 en '70 … een rijke periode met frisse vibes, enthousiasme en idealen. We gingen kijken naar "Z", "La guerre est finie"  en alle films waarvan hij de scenario's schreef, die de dictaturen van die tijd aan de kaak stelden. Na verloop van tijd hoorden we deze naam niet meer en verdwenen de films in de archieven van de cinematheken.
In 2014 hoorde ik 2 keer op de radio die naam opnieuw, en veel lof. Deze herinnering blies me van mijn sokken en ik wilde meer weten. Jullie billboard project was de perfect manier om samen te ontdekken. Dit is een educatieve en collectieve reflex, intrigerend en een aanzet tot dieper kijken, want nee, het is zeker geen voetbalvedette!
Het is een discreet man, elegant en diep menselijk, een geïrriteerd of geamuseerd waarnemer. Hij schrijft passages met de zachtheid van de naïviteit over de oude bourgeoisie, over zijn oubollige vader; en dat zet aan tot lachen; Hij vertelt over zijn verblijf in Den Haag, de hoofddeksels van de overijverige Belgische douaniers………….
Ik wens u een goede nacht.
Jacqueline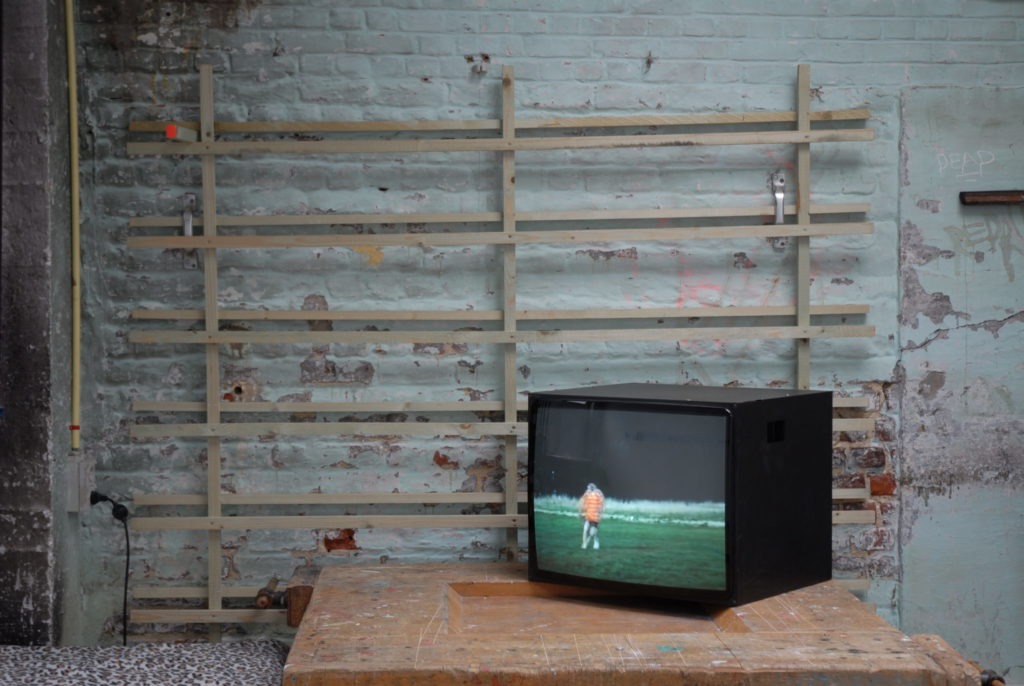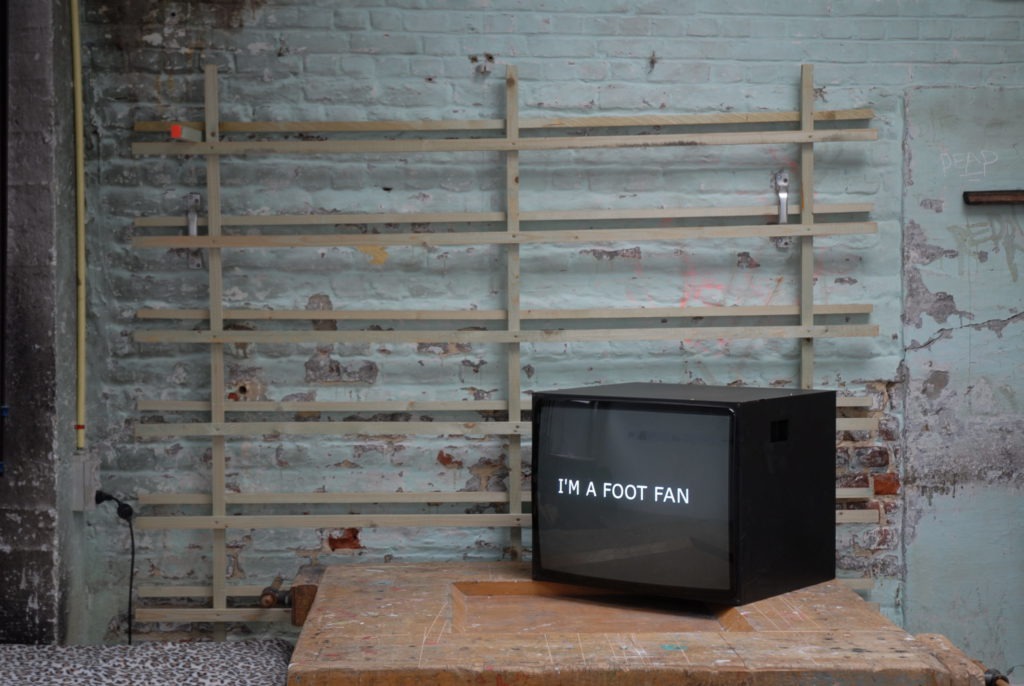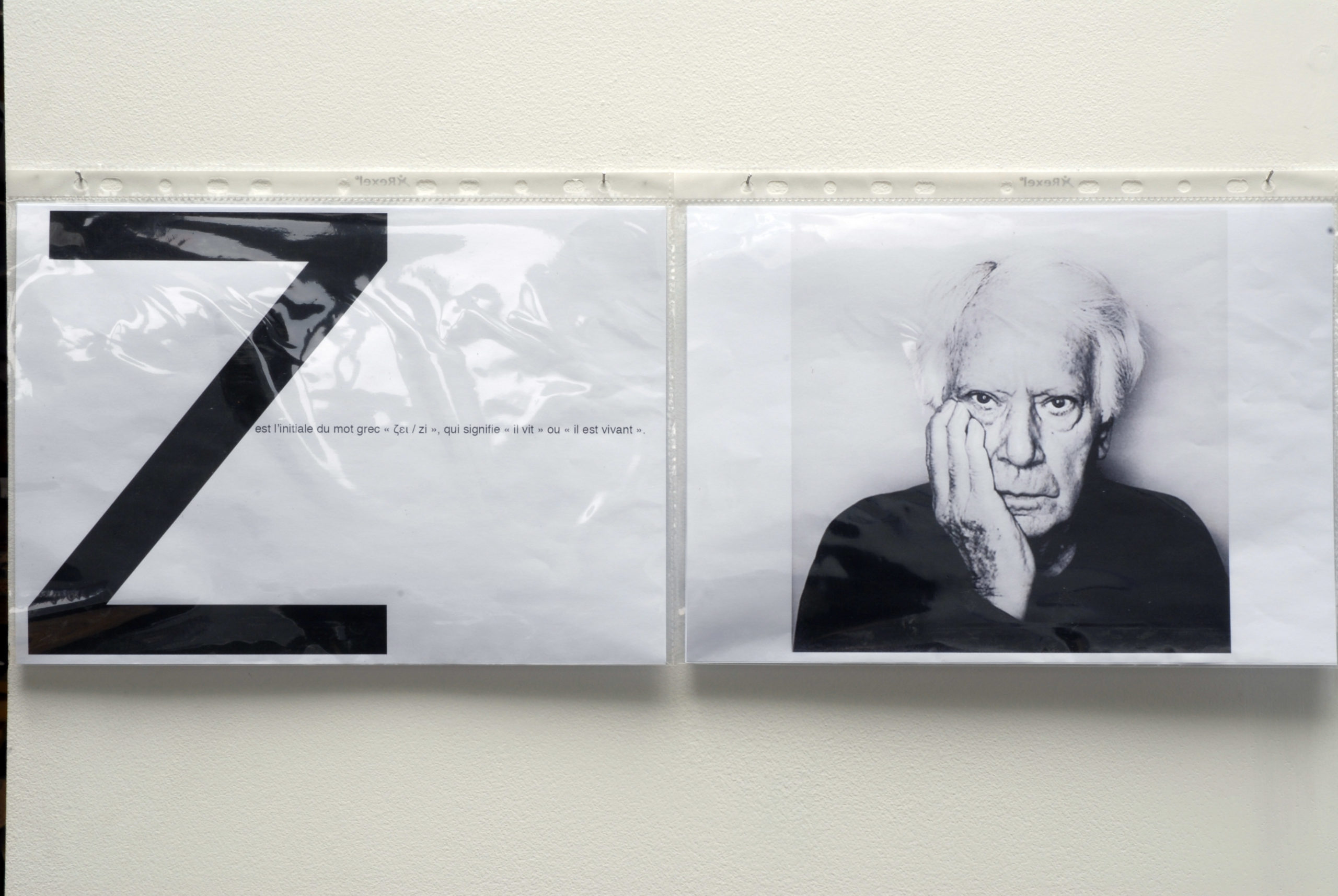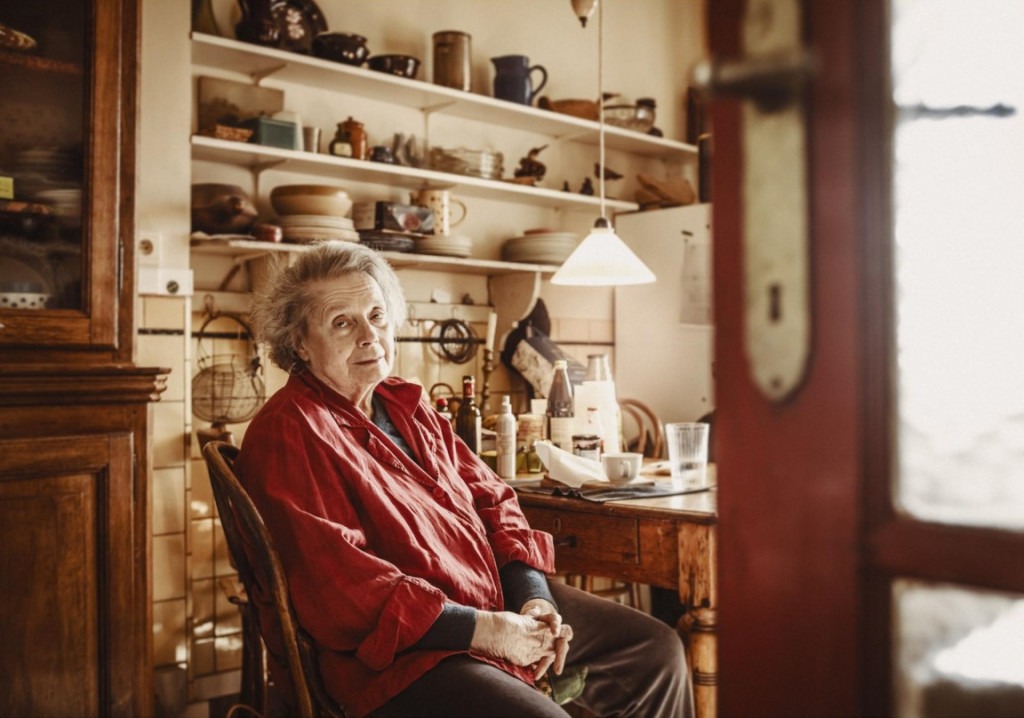 Jacqueline Mesmaeker
Born in 1929 in Belgium.
Lives and works in Brussels.