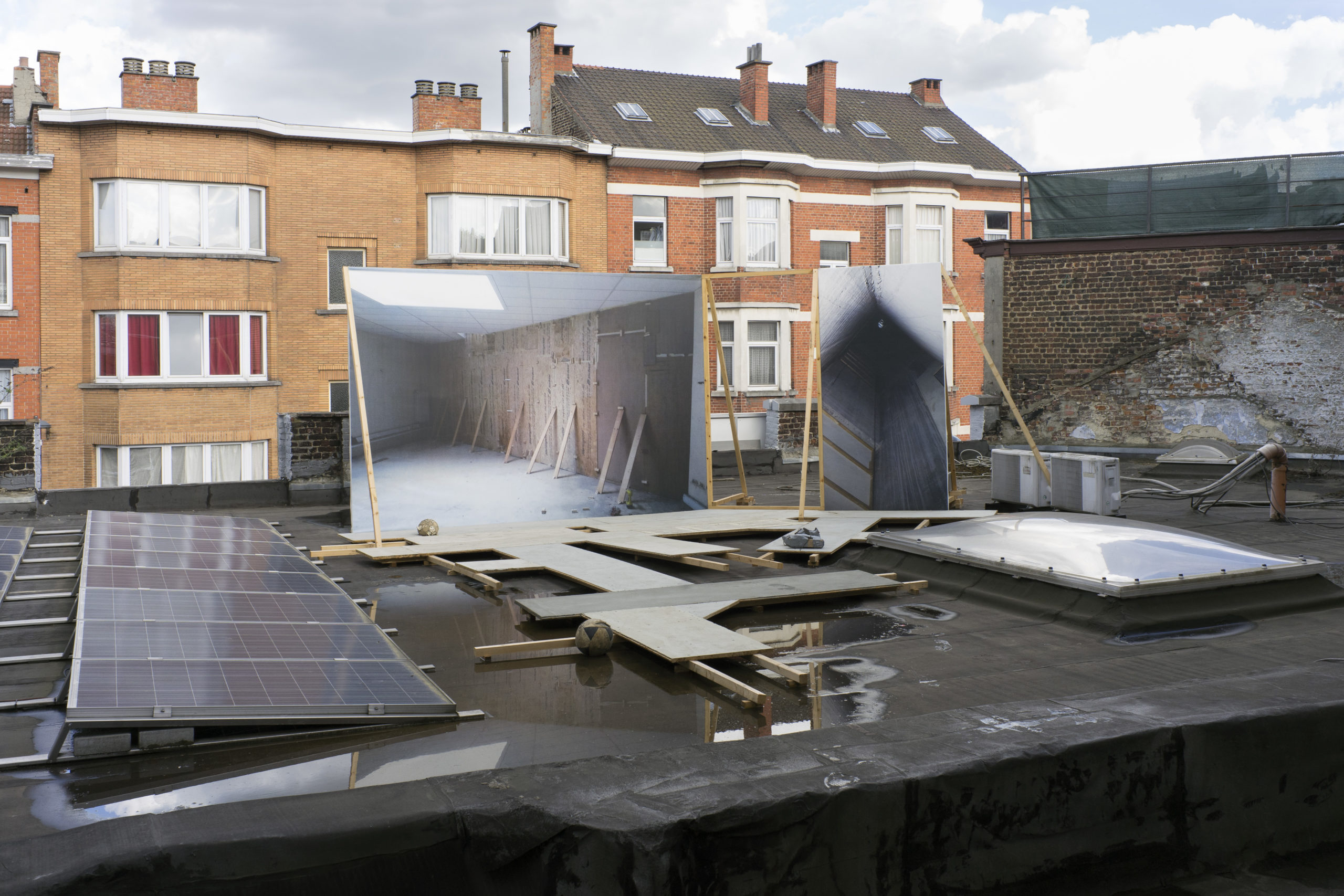 at The Loft, 1030 Brussels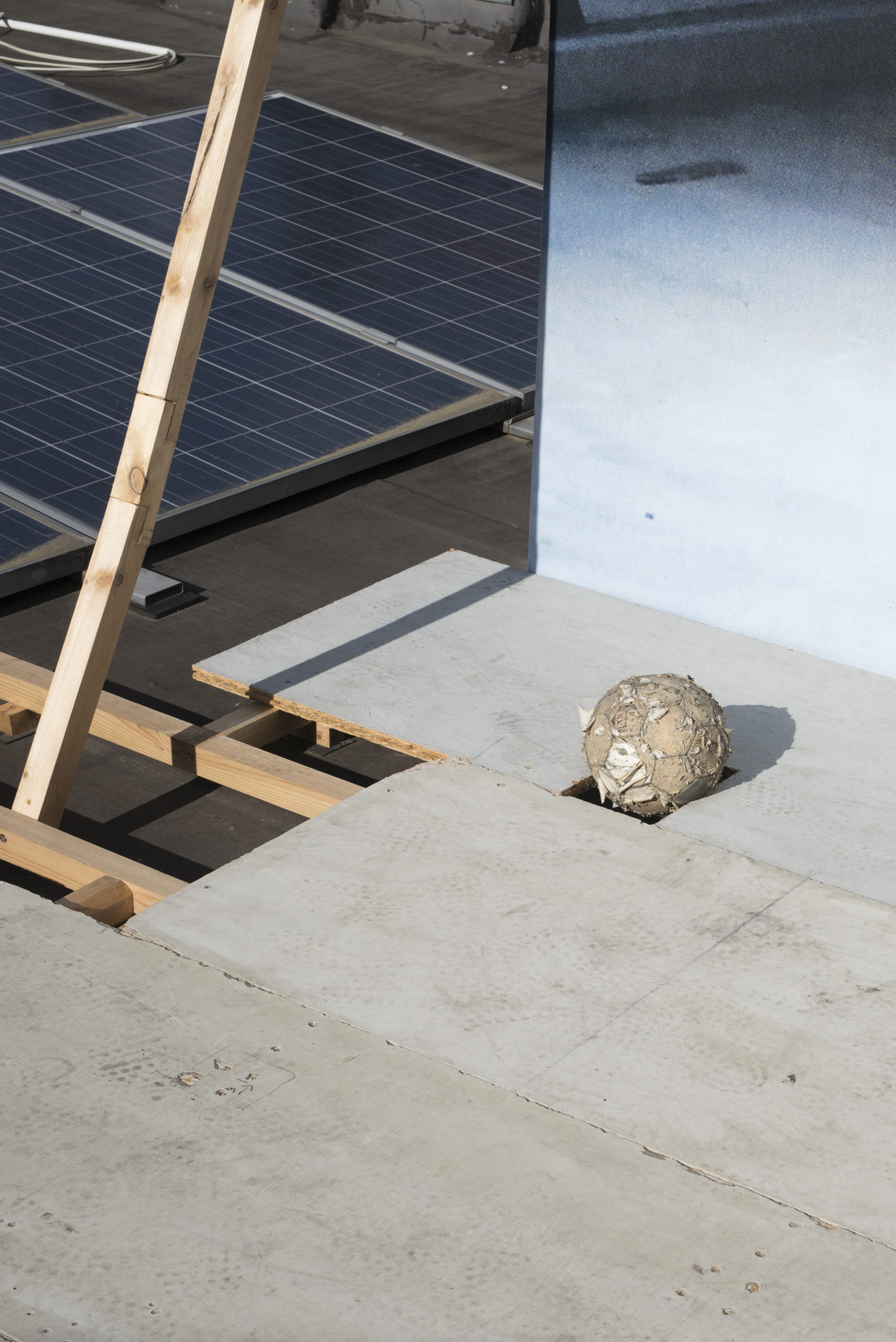 EN
Rectangle has the pleasure to commission Yoel Pytowski for a special project on the initiative's signature «billboard» structure now placed on the terrace of The Loft.
Shaped by two open plans, the billboard is both an architectural unit and display for artistic reflection.
Used to seize indoor spaces, sometimes enclosed or very confined, with this occasion Yoel Pytowski opens up his practice towards an outdoor experience, even pushing it off the wall.
In his works YP is blurring the line between the site-specific conditions and his gestures, melting the later to become a prolongation of the physical space. A subtle approach in order to add another layer, to store a drawing or a sculpture; sometimes intrinsically linked, sometimes drawn away.
With Backforward Yoel takes a step aside. Instead the usual modus operandi of instilling illusion and scenic space, for Rectangle he operates a shift by presenting the back-of-the-decorum. We could call it an elusive backdrop.
Here everything is fragmented, a "mise en abyme" of one of his former projects is revealed as the image on the billboard. Restaging common materials, like the OSB panels coated in an ultrathin layer of concrete, the artist displays them as an enigmatic wooden floor reminiscent of a bygone era. Nevertheless it seems to maintain the two parts connected by long wooden brackets, obscuring the perception in between the image shown and the support. By splitting the billboard in two parts YP leaves an empty part to reframe the urban landscape visible in the background.
True to the context of his Backforward intervention the artist reactivates some found elements. An old soccer ball is placed in echo with the homemade stud shoes, revealing the billboard as a football cage. Remaining in the metaphor, this invites us to reflect on the sculptural gesture as a shoot-out, the ultimate goal that ends an action, a strategy.
YP playfully weaves different references between the images, the billboard & the context. And this without unveiling one straight idea, but rather in a back and forth balancing act.
FR
NL