Group show for a Gallery Weekend Opening
4 September – 8 September 2019
Château Nour, Brussels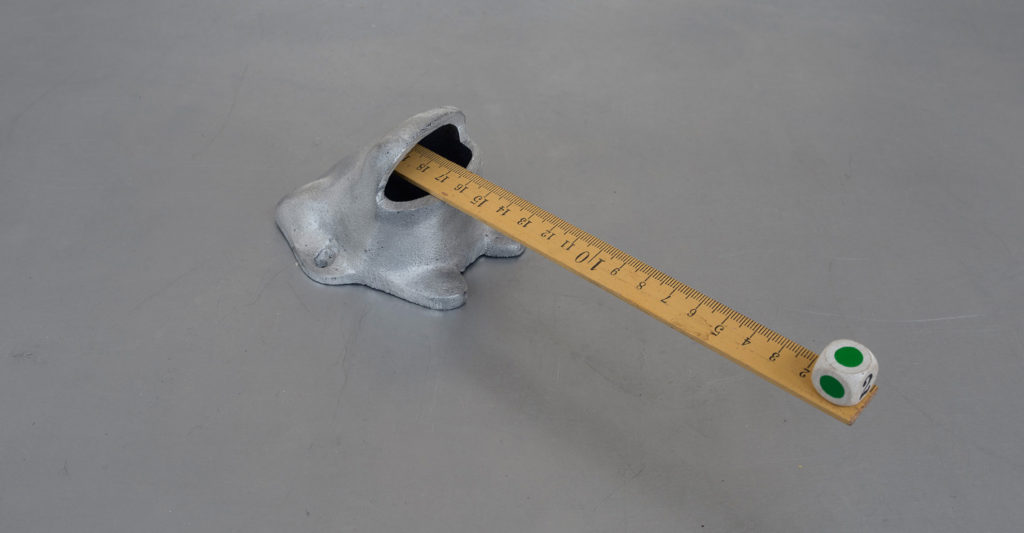 A group exhibition with Angélique Aubrit, Bianca Baldi, Ludovic Beillard, Delphine Deguislage, Hadassah Emmerich, Weixin Chong & Pauline Emond, Juan Pablo Plazas, Glenn Sanders, VIAGER, Tatiana Wolska, Guy Wouete
EN : The title A Garden Party is reminiscent of the party scenes in chic gardens. The very idea of ​​the garden party is a story of the bourgeoisie who could afford to have a garden and eat outdoors… For whom nature was not just a working tool but could be a decoration. The garden of Château Nour that will welcome this exhibition inside and outside is quite the opposite, it is a meeting place for various communities.

Curated by Clovis XV, Komplot, mòsso, Rectangle, SUPERDEALS

FR : Le titre A Garden Party est évocateur de scènes de fête dans des jardins un peu chic. L'idée même de la fête dans le jardin relève d'une histoire de la bourgeoisie qui pouvait se permettre d'avoir un jardin et de manger en extérieur… Pour qui la nature n'était pas juste un outil de travail mais pouvait être un décor. Le jardin de Château Nour qui va accueillir cette exposition en intérieur et extérieur est tout le contraire, il est un lieu de rencontre pour différentes communautés.

NL : De titel A Garden Party doet denken aan feesttaferelen in chique tuinen. Het idee van het tuinfeest is een verhaal van de burgerij die het zich kon veroorloven om een ​​tuin te hebben en buiten te eten… Voor wie de natuur niet alleen een werktuig was, maar ook een decor. De tuin van Château Nour die deze tentoonstelling zowel binnen als buiten zal verwelkomen, is precies het tegenovergestelde, het is de plaats van ontmoeting van verschillende gemeenschappen.
I guess there is something distinctively human in wanting to own things. By owning I mean to separate an element from a totality, to make this thing unable to relate to something else rather than ourselves. I don't deny that there could be other creatures in this world that feel an unstoppable impulse to take something and take possession of it, I just don't know about them.
Were humans always this way?
Is it because we have opposable thumbs that allow us to simply hold on to things?
Is it because our brains work in compartments that we need to separate and divide what is ours' from what is not?
I want to make clear that I ask these questions away from any kind of judgment.
I do these things all the time, when I feel the burning urge to possess something I take it in my hands, I extract it from its totality, I put it into another place that I also claim my own. Although sometimes I wonder if is really me who has the power over things or if I'm just a victim of some kind of strange enchantment inherent to things instead of possessing them?
Most of the time I take things to my studio and throw them anywhere, so the order of things is no longer domestic but problematic, distorted, disorganised and useless. Over diverse periods of time, things start to find each other and stretch, bend, pile, squeeze, smash, surround, wrap and told each other. Through these actions, things start forming clusters that allow them to be capable of standing by themselves without the aid of human beings. These clusters emulate the way organisms form in nature: It's a sum of parts and a whole at the same time. A parallel totality is created where my presence becomes intrusive, subjected and careless.

Text by Juan Pablo Plazas
2019